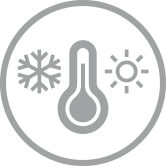 Monthly temperature
The monthly temperatures of Shinhotaka Ropeway
in the past 3 years.
Unit ℃
April
May
Jun
July
August
September
October
November
December
January
February
March
Shirakabadaira station


(Elevation: 1,308m)

Nishihotakaguchi station


(Elevation: 2,156m)

average
maximum
lowest
average
maximum
lowest
8.4
21.0
-7.0
-1.3
9.0
-14.0
16.2
27.0
1.0
7.2
16.0
-3.0
18.1
26.0
8.0
10.5
15.0
4.0
22.2
27.0
12.0
14.6
19.0
11.0
22.2
30.0
14.0
17.2
22.0
11.0
19.1
27.0
11.0
14.4
20.0
10.0
13.0
24.0
3.0
9.3
15.0
3.0
6.4
20.0
-4.0
1.1
7.0
-8.0
2.2
14.0
-8.0
-4.6
2.0
-11.0
-1.0
7.0
-8.0
-10.7
-5.0
-18.0
-1.0
8.0
-12.0
-7.6
0.0
-16.0
4.1
16.0
-7.0
-4.9
3.0
-14.0
Gear and equipment
Recommended attire
for April – November
・Down jacket ・Gloves
・Sweater ・Cold protection boots
・Knit hat, etc.
Please come in cold protection attire for the extremely low temperature.
While in April, there are warm days so adjustable attires are recommended.
You may also want to bring…
Heat pad, mutton boots, mask, etc.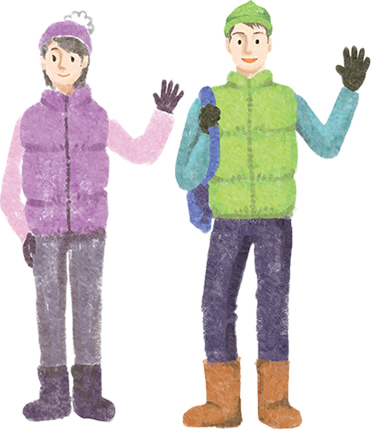 Recommended attire
for May -June/ September – October
・Jumper, long sleeves
Temperature may change rather tremendously,
make sure your attire is adjustable.
A jacket may bring you convenience.
You may also want to bring…
Sun umbrella, sunglasses, stall…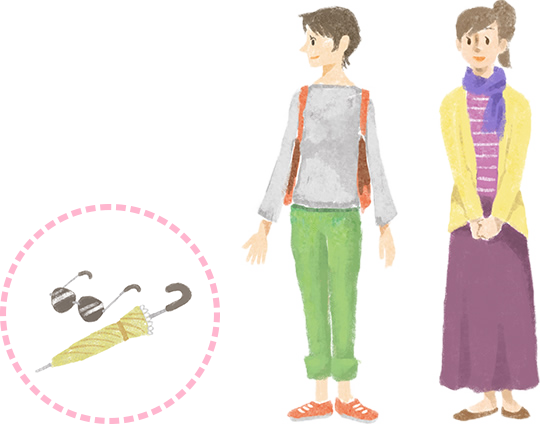 Recommended attire
for July – August
Sunglasses, hat, thin jumper, umbrella
Temperature may change rather tremendously, make sure your attire is adjustable.
It would be perfect if you have an umbrella as a preparation for the changing weather.
You may also want to bring…
Sun umbrella, sunglasses, stall…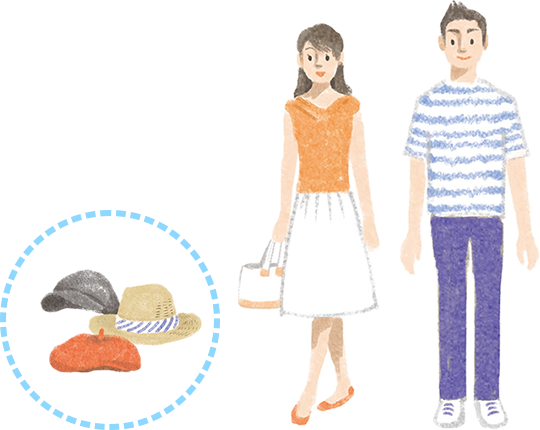 To enjoy Shinhotaka Ropeway,
you don't need professional mountain-climbing gears.
Please come in your tourist attire as in Takayama town and Okuhida.
Sneakers are highly recommended while trails are all paved, so sandals and high heels are fine as well.
Female visitors can come with dress and skirts.
Don't forget to bring jacket for the large temperature difference between the mountain foot and peak!

About pets
I'm sorry,
pets are prohibited in the gondola.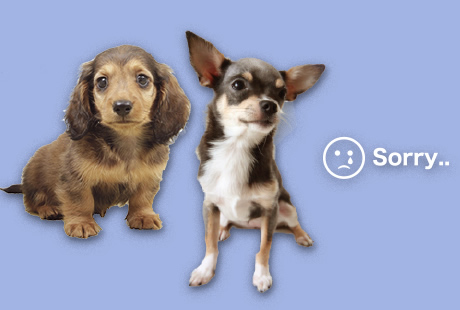 Why are pets prohibited?

We do not allow pets to ride on the gondola as it will be used by a large number of unspecified customers and the inside of the gondola will be a sealed space.

It is possible to use guide dogs and service dogs who have been trained under the Assistance Dogs Act for the Physically Handicapped. We appreciate your understanding and cooperation.
Handicapped accessible
Parking space

The Nabedaira Kogen car park has a handicap-accessible parking space.
Please call us when you arrive near to the car park.
We'll be happy to give you directions.
Multi-purpose bathrooms,
nursery room .

[Multi-purpose bathroom]

Available at the bathroom in Shinhotaka Onsen, Shirakabadaira, and Nishihotakaguchi station.

[Nursery room ]

At the Shirakabadaira station and Shinhotaka visitor center; breastfeeding is also welcome at the first aid room at Nishihotakaguchi station.
About slopes
and elevators

If you want to use the slope or elevator, please contact a nearby staff member or a local office (TEL: 0578-89-2252) for guidance and assistance. Please feel free to contact us.
About
Shinhotaka Onsen
station

You can take the first ropeway using the elevator and stair lift. Please ask the person who will accompany you in advance to purchase a ticket, and come to the platform by elevator together.
About transfer

Please use the dedicated slope passage when changing trains between No.1Ropeway NabehirakogenStation and No.2Ropeway Shirakabadaira Station. You can go directly to the home of No.2 ropeway.
About
Nishihotakaguchi
station

Nishihotakaguchi Station is a five-story building with restaurants, shops, toilets, an observation deck, and an elevator. The outside of the station is Sengokuenchi, and there is a promenade where you can walk for about 20 minutes. Please use the entrance on the 2nd floor for this promenade.