Request for your cooperation in
preventing the spread of the
new coronavirus
The No.1 ropeway has a small capacity and expect to be
crowded if there are a lot of visitors.
In order to avoid congestion, if you drive your own cars,
please go up directly to the Nabedaira Kogen Car Park and take
the No.2 ropeway there. Thank you.
Efforts to combat the spread of the new coronavirus
disease infection
Close

2020.09.29

We are operating on schedule.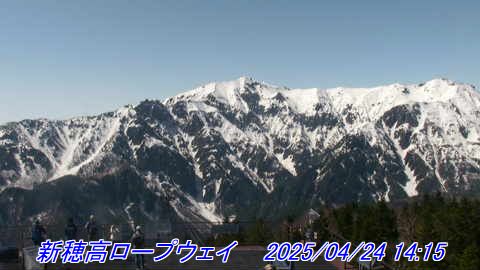 Weather at the summit observatory
weather

晴

Field of view

Good

temperature

11 ℃

wind speed

N4 m/s
Availability of parking lot
Shinhotaka Spa
parking lot

Nabedaira Kogen
parking lot

Operation hours
Open Year-Round
※There are extra rides during busy times.
※Operation may be suspended due to bad weather or for periodic inspections.
No. 1 Ropeway Leaves 0 and 30 minutes past every hour.
No. 2 Ropeway Leaves 15 and 45 minutes past every hour.
Departure
station
Operation
hours
Green

(4/1-11/30)
Summer

(8/1-31)
Autumn leaves

(Saturday, Sunday and publicholidays in October)
Winter

(12/1-3/3)
Shinhotaka Spa station

(up)

Shirakabadaira station

(up)

Nishihotakaguchi station

(down)

First train
Last train
First train
Last train
First train
Last train
8:30
16:00
8:45
16:15
8:45
16:45
8:00
16:00
8:15
16:15
8:15
16:45
8:00
16:00
8:15
16:15
8:15
16:45
9:00
15:30
9:15
15:45
9:15
16:15
Ropeway ride time
No. 1 Ropeway / No. 2 Ropeway

One-way ride time Approximately

25 minutes
Instagram