Shin Hotaka Ropeway Entire MAP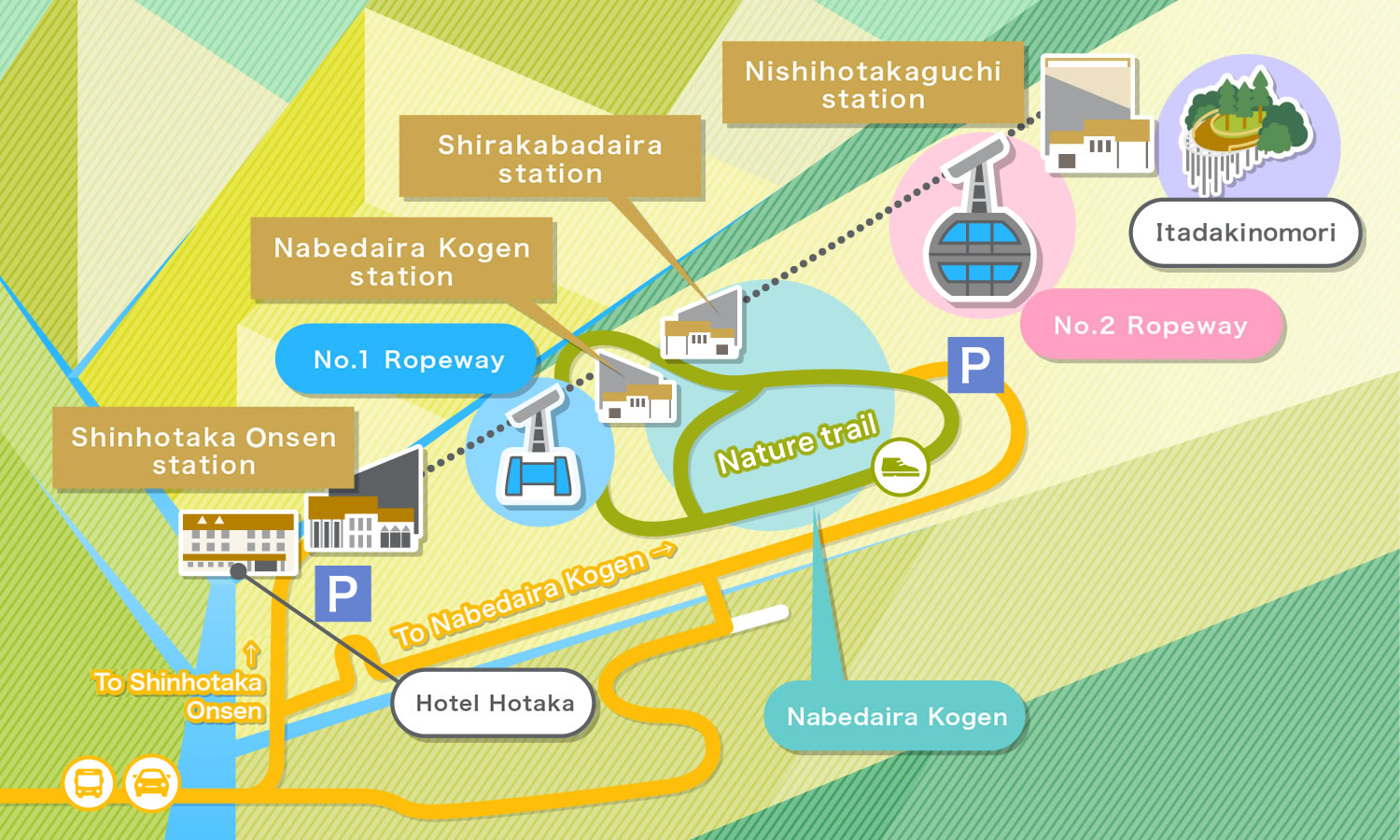 The various charms of Shin Hotaka's natural beauty make it a high quality,
special experience.
Itadakinomori Entire MAP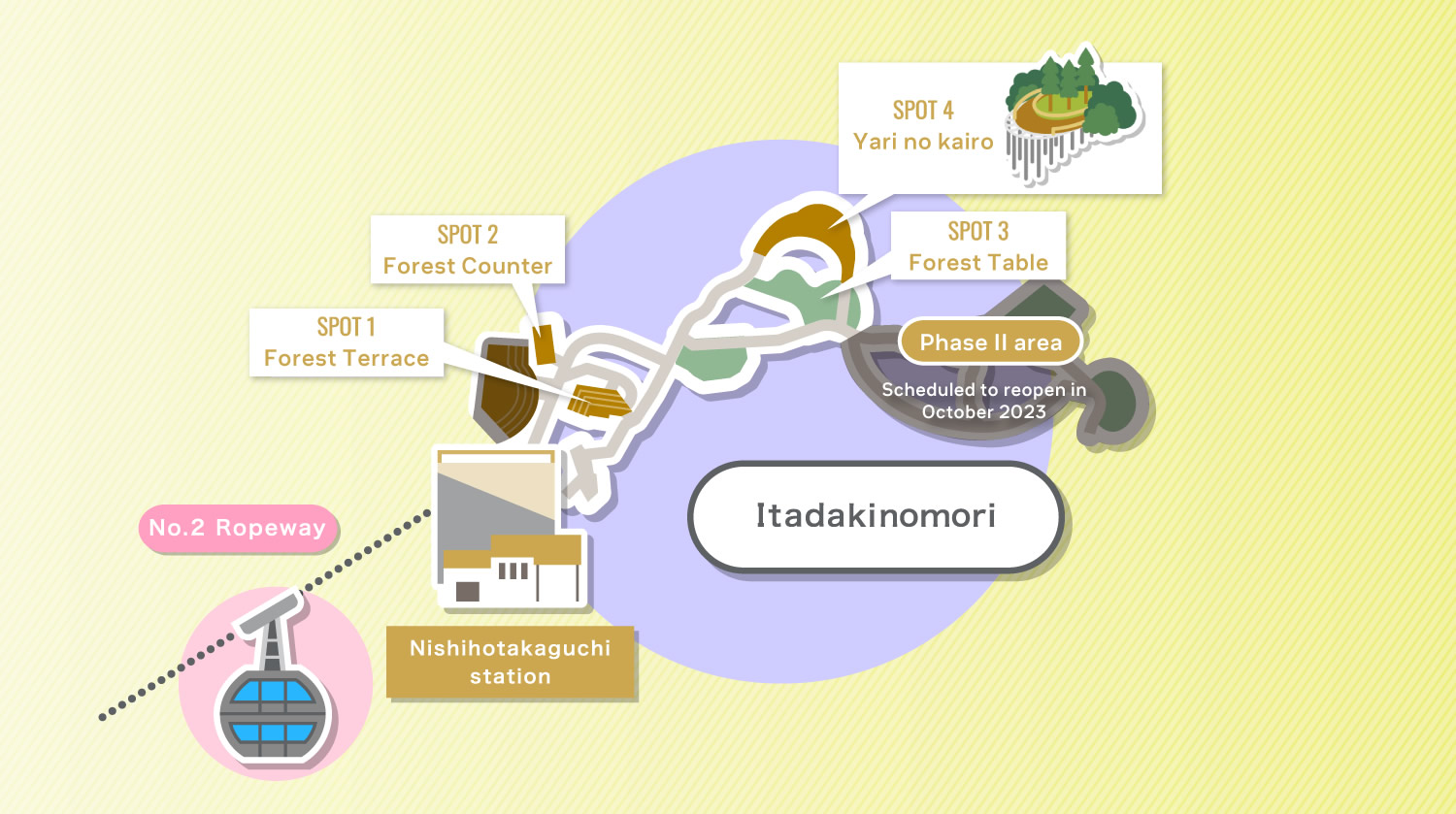 In the forest at the summit, gazing at the 3,000m high mountains,
you can enjoy various experiences that stimulate your five senses.

Forest Terrace
20m
from the
station
A relaxing terrace surrounded by a primeval forest at an altitude of over 2,000m.
You can sit on a wooden deck, look at the trees, and spend a relaxing and healing time.

Forest Counter
50m
from the
station
The counter deck, from which Mount Haku and the coming and going of cable cars can be seen.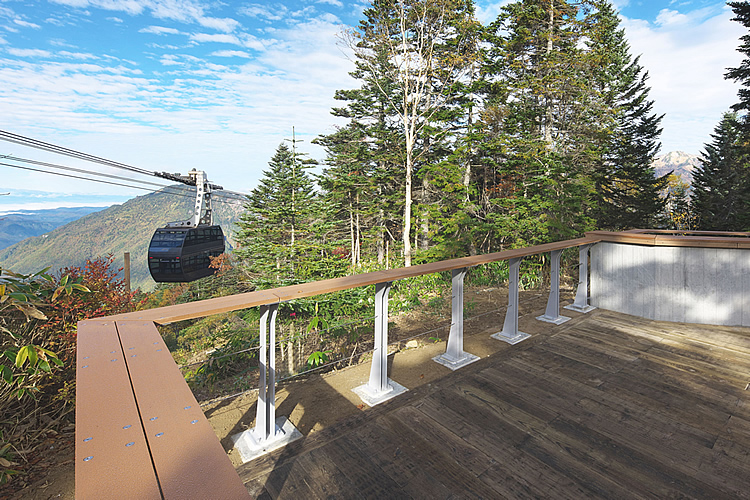 Forest Table
80m
from the
station
A table bench where you can feel the four seasons.
You can experience nature with your five senses, such as having a meal while enjoying the scent of trees and the singing of birds.


Yari no kairo
100m
from the
station
A deck that protrudes like a boomerang from where you can feel closer to the Yari Mountain Range.
The mountains of the Northern Alps seen from 2000m above sea level are overwhelmingly beautiful.
Please enjoy the superb view, as far as you can see.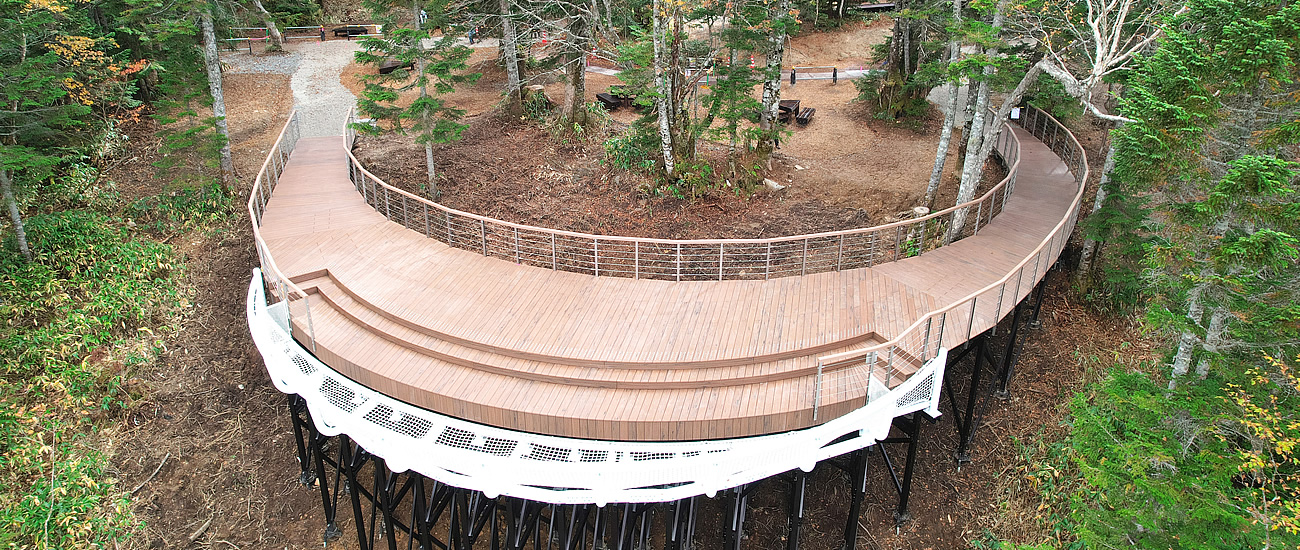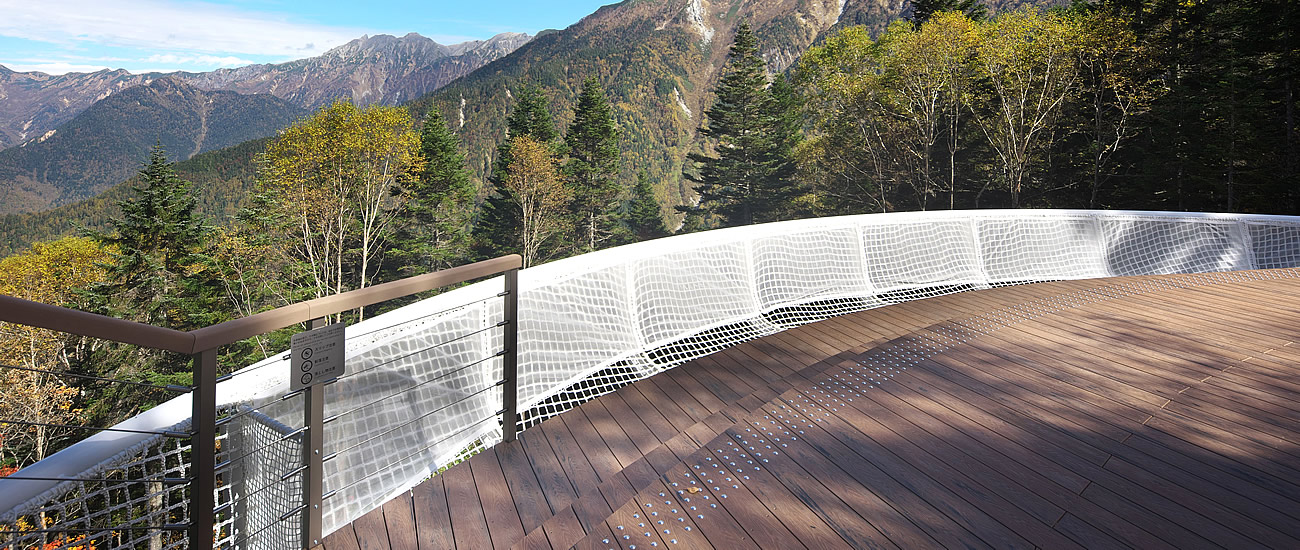 Four Seasons
in the Itadakinomori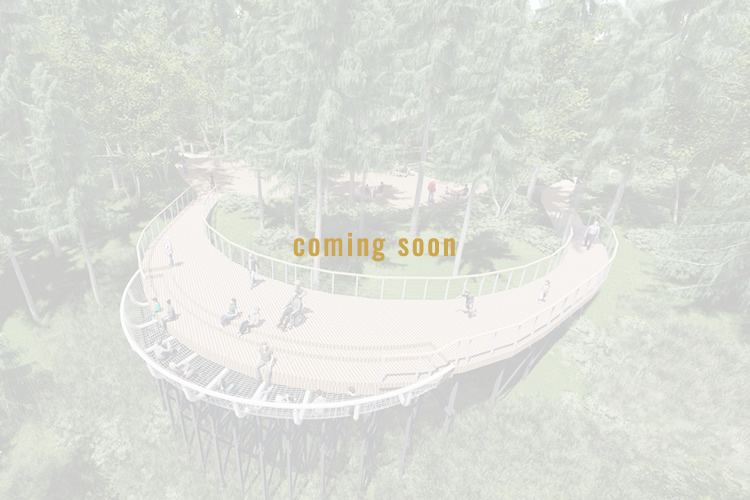 Spring

In "Spring" there is still snow on the Hotaka mountain range. Visitors can enjoy the beautiful scenery as the snow melts, and from May on, the pretty wildflowers and alpine plants can be seen.
Summer

"Summer" with its beautiful green.
Even in midsummer, this spot is at a pleasant temperature below 20°C. The lush greenery will heal you.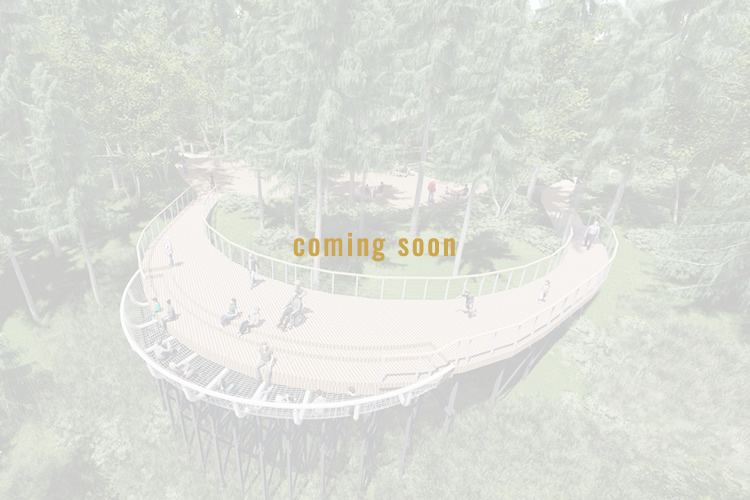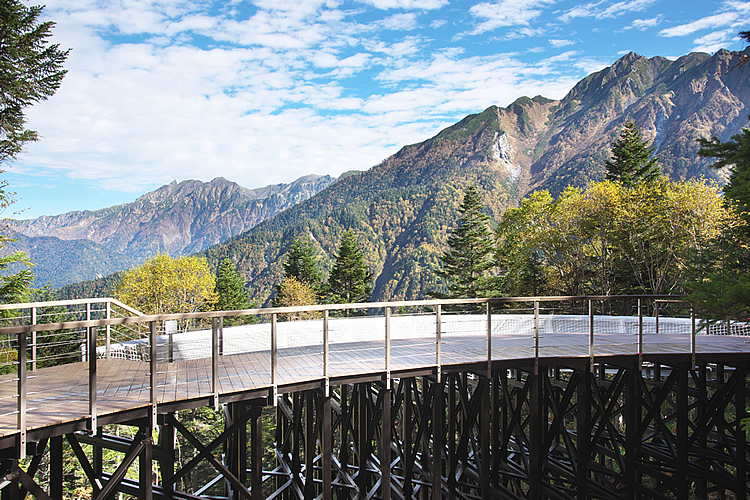 Autumn

Autumn is a season rich in color when the trees are in full bloom. Visitors can enjoy the beautiful autumn leaves of the colorful Hotaka mountains range.
Winter

In winter, the area is deeply covered with snow. A huge snow corridor appears.
It is a fantastic maze-like path made of snow.