Itadakinomori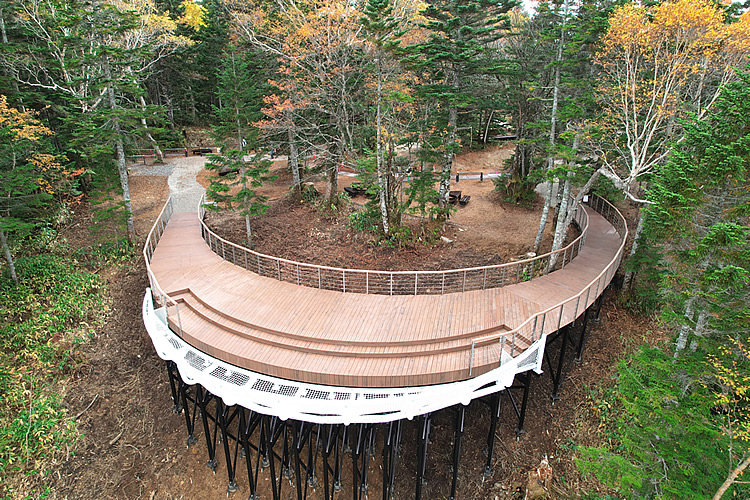 "Yari Corridor", where you can feel close to the Yari/Hotaka Mountain Range.
Renewal Opening on October 19, 2022!
The "Sengoku Garden", adjacent to Nishi-Hotakaguchi Station, is reborn as a "summit forest". Reinvented as a new space where you can interact with nature, such as the Yari Corridor and the Forest Terrace, embodying the concept of "Embracing bare nature with your five senses in the Northern Alps, one of the world's best".