Itadakinomori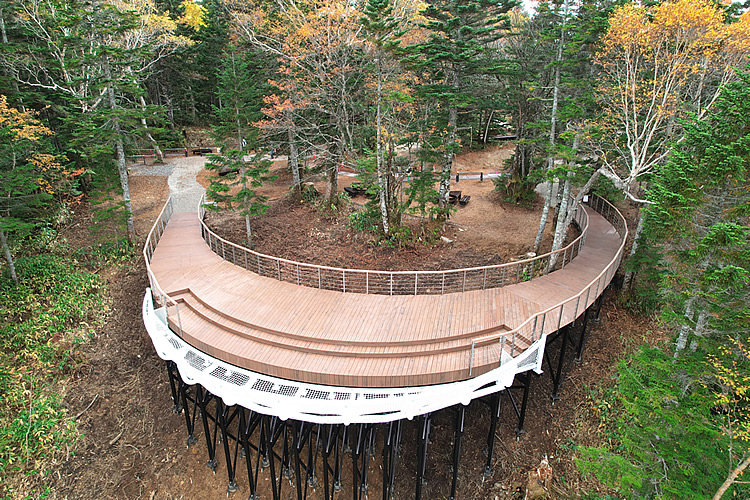 Boomerang-like overhanging deck to feel the Yari-Hotaka mountains range up close.
October 19,2022 Renewal Open!
It will be an experience that moves your mind and makes you feel the magnificent nature of the Northern Alps with your whole body, which can only be experienced here. The new space has been reborn as a place where you can get in touch with nature, with a relaxing terrace and the Yari no Kairo (Yari corridor) where you can enjoy a spectacular view.